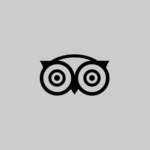 We hired the entire place for an extended family holiday and everyone had a brilliant time here. Denise and Michael Drinkwater are the most perfect hosts and made our stay welcoming, friendly and comfortable in every way. The area is just beautiful with many interesting things to find in easy reach, but one can spend the entire time without venturing from the Domaine itself, as it has a fabulous pool & summer house, wooded walks with interesting finds along the way, vineyards, games area, many picnic and sitting out areas, short walk to a lake and the village, something for everyone!
Bill and Jo Horton, England (Tripadvisor)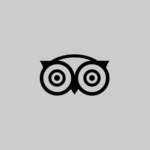 Domaine de Palatz was our first accommodation on our brief tour of the region – and where we hoped we would have remained once we left. It offers home from home comforts whilst retaining that French charm with the most wonderful hosts to boot.
We enjoyed such a wonderful stay, whiling away the evenings with a BBQ after days exploring the region – it's location is ideal for that.
You won't be disappointed!
Mornnix, England (Tripadvisor)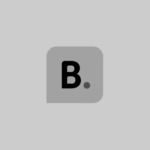 Ideally located, lovingly and tastefully furnished, the Domaine de Palatz is run by very nice hosts. The entire area was one of dreams, offering very pleasant recreation. In the immediate vicinity there are great destinations for day visits. Breakfast with homemade jam was great!
Lars-Christian, Germany (booking.com)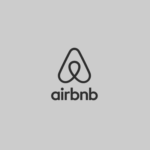 The listing was perfect. Actually the accommodations were excellent. the location was more rural than we expected but that was an advantage. The country side and local towns are interesting and historical. The welcome exceeded our expectations. As soon as we arrived we were treated to wine and a great orientation to the area in general. The next morning at breakfast we learned the details we needed for the days planned activities. Each day provided a new briefing for what we had planned.
Howard Hamilton, USA (Airbnb)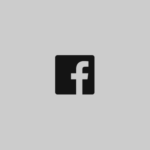 We travelled around France for a month in June/July. Our approach to choosing accommodation was to look for unique properties situated out of the town centre but strategically located to the areas/places we wished to visit. Domaine de Palatz hits the bullseye. We stayed in some beautiful B&Bs along the thousands of kilometres we journeyed through French countryside but this was one of the highlights of our trip. This is an absolutely stunning property: sweeping driveway, rolling hills/vineyards, gorgeous views across the landscape, beautful gardens.
Our room was immaculately presented, massive & warm and decorated with attention to the details that everyone loves but most other places completely miss – little touches like fragrant flowers, tea making facilities, beautifully presented bowls of local fruit. A real 'romantic' feel, but not in a tacky cliche way, and all the comforts of home. It is evident as soon as you step into the room that someone has put a great deal of thought, care & soul into the design and layout. Our bathroom was as big as some hotel rooms.
I doubt anyone would find the accommodation anything other than first class. But what really set this property apart from everywhere else we stayed was the wonderful reception, friendliness and hospitality of our hosts, Denise, Michael & James.They are genuinely nice people who went out of their way to make our stay as comfortable and enjoyable as possible. All of this at a very reasonable price. You will not be disappointed, and when I return to France next year I will be back for certain. Thank you for making our visit so memorable! Justin + Daphne
Justin and Daphne, Australia (Facebook)
Memorable vacation in this enchanting place of Pays Cathare, where silence and the excellent treatment of the Drinkwater family at Domaine de Palatz become a place to which we definitely must return. Our accommodation was bed and breakfast, in a clear and nice room with a very large bathroom. We enjoyed every day by the pool and afternoons visiting beautiful places around the Minervois (walks between vineyards, visits to Caunes, Carcassonne, the Black Mountain etc). The Drinkwater family were always very friendly: thanks to James and Jodie for your attention. By the way, delicious breakfast!
Gonzone, Barcelona (Tripadvisor)